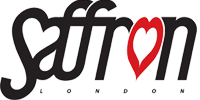 Welcome to Saffron LONDON
If you love cosmetics you'll love Saffron. Specialising in the supply of cosmetics, fragrances and skin care products, especially designed and exclusive to Saffron Beauty. We particularly pay special attention to our colour palettes. All our cosmetics colours are carefully selected and hand picked by our colour experts. We take pride in having the latest shades, styles and designs in stock at all times.
Forget about costly professional cosmetics products.
Quality, affordable, genuine products
A dedicated team of professional experts offering THE best possible service
Outstanding value and unbeatable quality
Secure payment methods
It's simple. We pride ourselves on offering exceptional value for money.
Welcome on board and start saving today!
Saffron London, T/A SAFFRON BEAUTY LTD. Registered in England and Wales company number: 06195151